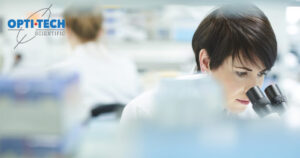 News
The same, however, can be said about microscopes. 
There is an undeniable curiosity in humankind; we see it in our everyday lives. Whether it is as simple as finding out where a new road would lead, as massive as attempting to understand the effect of a black hole in the universe, or even the nanoworld, otherwise hidden by our limited vision.
Read More »
At Opti-tech, we live on the leading edge. Find out what's new around here, from the latest solutions to the newest technologies.