Discover the World Beyond Your Sights
Vacuum
Laboratory Furnaces
Many applications require vacuum heat treatment, for example vacuum soldering and brazing, vacuum annealing, sintering etc. In general, a laboratory vacuum furnace is suitable for heat treatment in a defined, mostly non-oxidising, atmosphere. Additionally, vacuum furnaces are suitable for atmospheres with defined oxygen concentration different from the air composition (e.g., 100% pure O2). For laboratory vacuum furnaces, the range of available gases is even higher, making them suitable for research and development applications.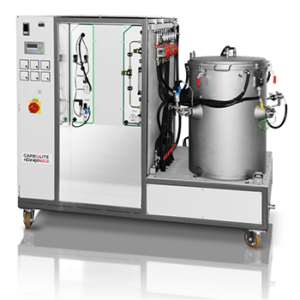 Laboratory furnace, metal insulation (LHTM/W)
The cylindrical usable space of the laboratory furnace is surrounded by the heating elements and insulation material. The heated chamber is integrated into the water cooled vessel. As a result of the small volume, the LHT is ideal for small samples and requires minimal operating space.
Known for service-excellence, we don't just supply the tools, we assist you in gaining proficiency with our products through our dedicated training program.