Discover the World Beyond Your Sight
We want to hear from you!
Opti-Tech Scientific Inc. was established in 1989 as a microscope
service & calibration company and has evolved into a leading
supplier of Scientific Equipment specializing in Optical & Digital
Microscopy across Canada.
We are a solution-based company which provides uncompromising support with a sales team who has unsurpassed product knowledge, coupled with state-of-the-art products that offer the latest innovations and leading-edge technology.
We offer on-site expert instrument installation, on-site expert instrument operation training, and image optimization training to get you up and running as quickly as possible.
We want you to succeed in your inspection and analysis and we take pride in the breath and depth of training that we offer to our users.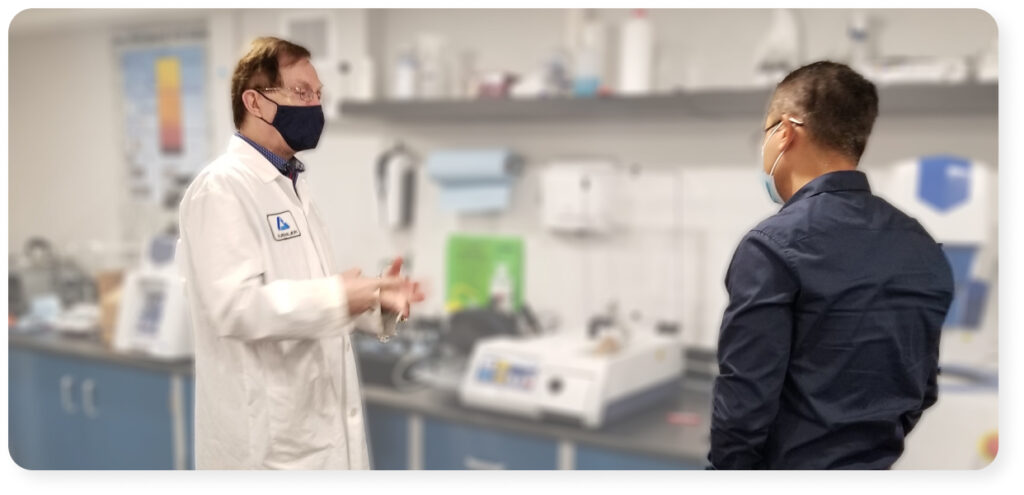 Our sales representatives are backed by our application specialists, who are continuously trained on the latest technology and applications so they can pass the knowledge to your staff.
We provide you with all you need on your journey to greatness. And as your journey continues, your interests expand, and so too does our inventory. We may be known as a leading dealer of microscopy equipment, but our product range provides you with even more. For a complete list of all, we have to offer, visit our products page.
If there is something else you require, something to give you an edge, please feel free to reach out to us, and in true Opti-Tech style, we will either source the product for you or point you in the right direction.
We are more than a dealer or a supplier. We are your partner, and it is a role we are proud to uphold.
We don't just supply the tools, we assist you in gaining proficiency with our products through our dedicated training program.
Known for service-excellence
We don't just supply the tools, we assist you in gaining proficiency with ur products through our dedicated training program.