Discover the World Beyond Your Sight
Inverted Compound Microscopes
Leica Microsystems' inverted microscopes have been specifically designed to meet the high demands of life science, material science, and industrial applications.
Inverted for Life Science
Advanced imaging solutions are essential for cutting-edge life science research, particularly for live cell or tissue culture applications. Leica inverted microscopes are a high-performance option that can help you take your research to the next level. With easy-to-use software, high-resolution digital cameras, and exceptional LED illumination, these microscopes are flexible enough to meet your laboratory needs.
Inverted for Materials Science and Manufacturing
Efficiently perform materials inspection and analysis with the help of Leica modular inverted microscopes. With high-performance optics, intuitive controls, and easy-to-use software, extensive training is not necessary, allowing you to work quickly and efficiently.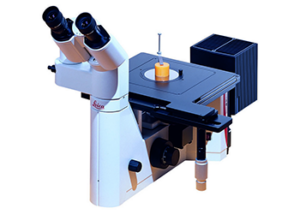 Inspect and measure industrially with the Leica DM ILM microscope. Its optics provide clear images with high resolution and contrast in various lighting modes.
Digital transmitted light microscope for easy routine cell check and consistent confluency evaluation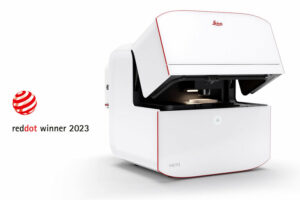 Mica offers a user-friendly system with 4-color widefield and confocal resolution, powered by AI analysis.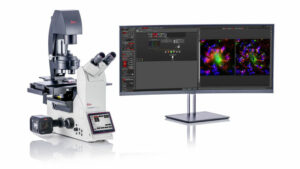 If you're looking to conduct advanced 3D cell culture assays on stem cells, spheroids, or organoids, THUNDER Imagers can provide the solution you need.