Buehler is a manufacturer of metallographic testing equipment including scientific instruments & supplies for cross-sectional material testing. Buehler's sectioning, mounting, grinding and polishing, imaging and analysis and hardness testing metallographic equipment along with consumables are used by metallurgical, metallography, petrography, research & development, university laboratories, quality control departments and failure analysis facilities for the analysis of all types of materials, including ceramics, composites, semiconductors, metals, rocks and minerals, and plastics. Buehler is well established as the world's leading supplier of metallographic sample preparation and analysis instruments, equipment, consumable supplies and application solutions.
Our commitment to you:
The most comprehensive solution for your Metallographic needs, including procedure optimization and operator instruction.
Metallographic consumables stocked in Canada.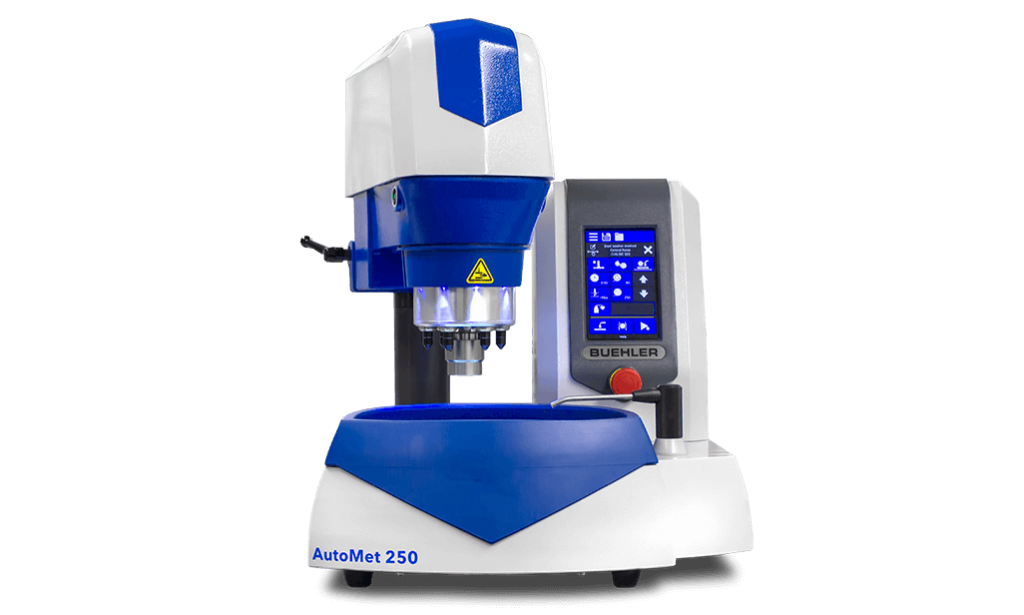 At Opti-tech, we live on the leading edge. Find out what's new around here, from the latest solutions to the newest technologies.