Discover the World Beyond Your Sight
Upright Compound Microscopes
Leica Microsystems' upright microscopes offer customizable features with brilliant, cool LED illumination, ergonomic accessories, sophisticated digital cameras and efficient examination for various applications.
Leica Microsystems offers a customizable upright microscope for Life Science research. Their imaging systems provide high contrast, stunning images with natural light illumination and superior optics.
Get the publication-quality imaging and customizable upright microscope solution you need for your research. These powerful imaging systems feature constant color, natural light illumination, superior optics, and configurable options to provide high contrast and brilliant images.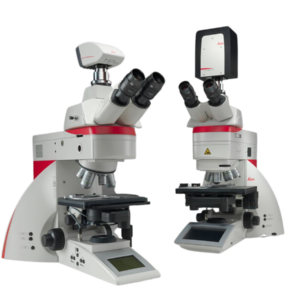 Enhance productivity with Leica DM4 B and DM6 B microscopes, ideal for biomedical research and clinical labs. Streamline your work and boost efficiency.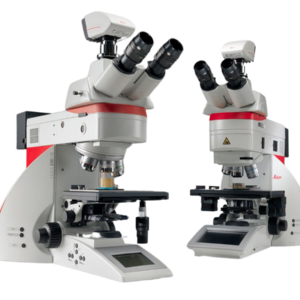 The Leica DM4 M and DM6 M are ergonomic and automated industrial microscopes suitable for both beginners and experts in microscopy.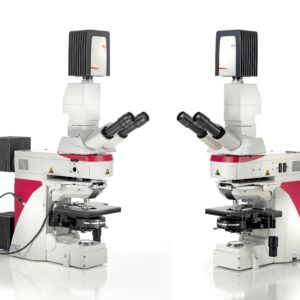 The Leica DM6 FS microscope with fixed stage is perfect for electrophysiology and in vivo imaging, and it can help you tackle your current and future challenges effectively.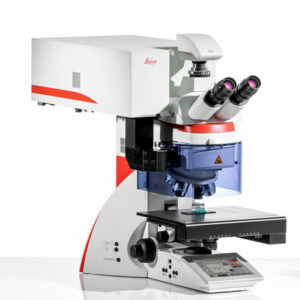 The LIBS Microscope Solution quickly analyzes a material's chemical structure using microscopy and Integrated Laser Induced Breakdown Spectroscopy.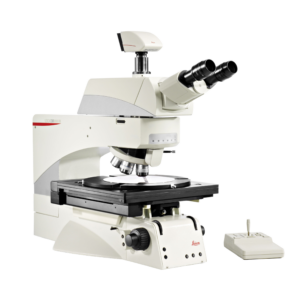 The Leica DM8000 M is an advanced inspection and review system that can handle high throughput tasks on 8-inch materials.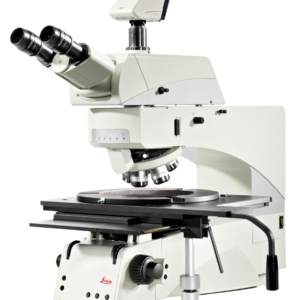 The Leica DM12000 M is a 12-inch inspection and review system known for its precision.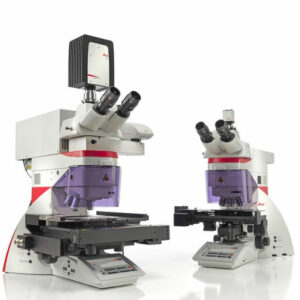 Get precise isolation of cells or tissue areas with the Leica LMD6 & LMD7 Laser Microdissection Microscopes.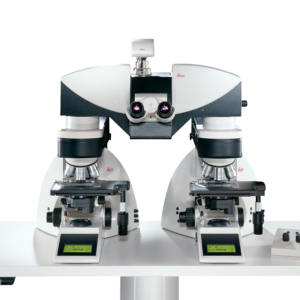 The Leica FS4000 LED microscope is a user-friendly forensic comparison microscope with LED illumination and ergonomic design.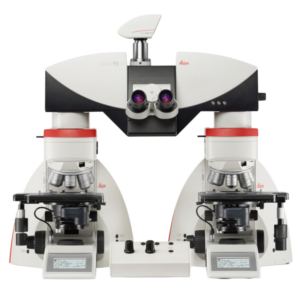 Leica Microsystems' FS CB comparison microscope has motorized features for forensic analysis. It can precisely select and compare samples such as hair, fibres, paint, and trace materials.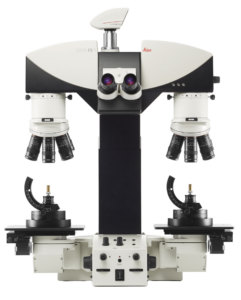 Looking for a comparison macroscope to examine forensic evidence? Check out the FS C & FS M models! These macroscopes offer precise and reliable results.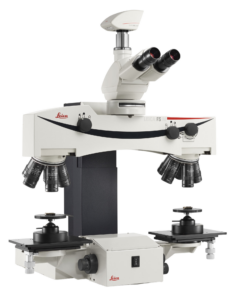 The Leica FS M Manual Forensic Comparison Macroscope is a tool used for manual forensic comparison such as firearms and toolmarks.