Discover the World Beyond Your Sight
Grinding & Polishing
Metallographic Equipment
The most comprehensive solutions for your Metallographic needs, including procedure optimization. The goal of the grinding and polishing steps is to prepare a final polished specimen that is free of deformation and suitable for analysis. This can be achieved in multiple ways depending on the overall goals of the lab. Whether a lab is looking for the quickest overall process, the best surface finish or versatility to prepare many different materials, Buehler has a solution for the grinding and polishing process.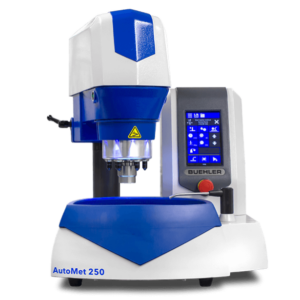 AutoMet 250 Pro Grinder Polisher
AutoMet 250 Pro has additional premium features. The enhanced programmability is highly intuitive with an easy storage method. Improve repeatability with the automated dispensing system. The machine has Z-axis removal capabilities for grinding and polishing by depth.