discover the world beyond your sight
The Cleanalyzer is a high-end analytical system designed to examine particles on filters – a key procedure in performing reliable and reproducible evaluation of component cleanliness.
Precision mechanical parts machined to exact tolerances are susceptible to damage or malfunction caused by particulate contamination. To address this issue, component cleanliness must be measured, and quantified in order to guarantee full function and to avoid failures due to particulate damage. The Cleanalyzer system is a powerful, fully integrated test platform which enables precision measurement, analysis and documentation of this critical cleanliness indicator. Cleanalyzer is fully compliant with all current particulate standards.
The currently valid standards were integrated into the specialized measuring software.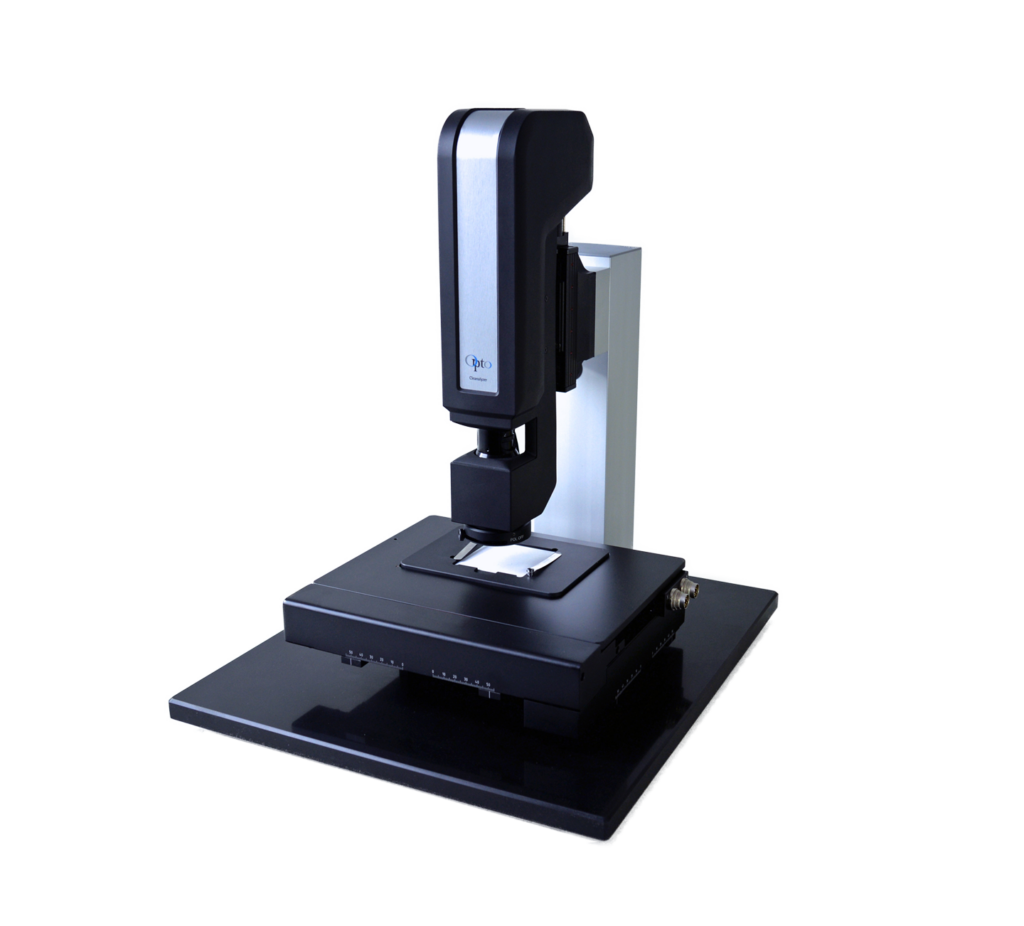 Key Features
High-end optical system with perfectly matched illumination to ensure optimum image quality
Powerful yet simple software interface for automatic measurement, analysis, separation and classification of particles
ISO 16232 and VDA Vl. 19 standards included easy creation of user standards
Measurement of particles down to 35µm, 15µm or 5µm (depending on the version)
Benefit
Precise and repeatable statements describing the cleanliness of an item
Easy to use with super-fast processing times
Ultimate reliability and repeatability
Same sophisticated software for all systems providing analysis of single particles, particle classes and particle types
Easy documentation with freely configurable autoreporting and simple export into excel or other databases
Individual particle locations can be stored and accessed for closer inspection in live mode or anytime from the database
Automatic detection of reflecting particles (e.g. metals)
Hardware
Fully automated process runs
High-resolution, optical zoom system (15µm and 5 µm version
High-resolution, fixed magnification optical system (35µm version)
PC controlled x/y stage with joystick
Optimized LED ring light illumination
Available in three versions, measuring down to either 35µm, 15 µm or 5 µm
Including powerful measurement and analysis software
| | | | |
| --- | --- | --- | --- |
|   | Cleanalyzer Pro 35µm | Clenalayzer Pro 15 µm | Cleanalyzer Pro 5 µm |
| Optics | Fix Mag | Optical Zoom | Optical Zoom |
| Smallest Particle accord. VDA 19 [µm] | 22 | 11 | 4 |
| Digital Resolution [µm/Px] | 2,2 | 1,1 µ | 0,4 |
| Measuring Speed per Filter Ø 47 mm [min.] | ~2 | ~2 | ~ 10 |
Software
All systems are supplied with the powerful yet easy-to-use Cleanalyzer software suite:
Designed to examine particles on filters
Analyzing of number, shape, size and classification of particles
Standards ISO 16232 and VDA Bd. 19 are already included, easy user-creation of own standards
Automatic detection of particle types (reflecting particle (e.g. metals), fibres, …)
Evaluation of more than 50 particle parameters for each particle (Length, width [according VDA], area, length of fibre, width of fibre, brightness, reflection rate and many, many more)
Configuration and storage of different system setups for various measuring tasks
Easy export function for all analysed data into database and/or Excel (freely configurable; overview, single particles, particle categories, particle parameter)
Calculation of Component-Cleanliness-Code (CCC) according ISO16232
Filtering of particle types and/or particle classes
Modern and fully customisable user interface for different measuring scenarios
Compilation of overview image with particle coordinates for post processing tasks (e.g. material analysis via EDX)
All configurations can be stored in profiles
Accumulation of the measured values over multiple measuring fields
Export of images and results to the dhs database
Microsoft Excel protocol generation