Discover the World Beyond Your Sight
Opti-Tech Upcoming Exhibitions
We are thrilled to announce that we will be exhibiting at multiple trade shows throughout the year! These events provide us a valuable opportunity to connect with fellow industry professionals, discover new products and services, and stay up-to-date with various industry trends and technologies.
We are eager to participate in the networking opportunities and educational sessions offered at these trade shows, as they allow us to broaden our knowledge and stay informed about the newest developments in our field.
We can't wait to see what this year's events have in store!
Hope to see you there!
2024 Exhibitions coming soon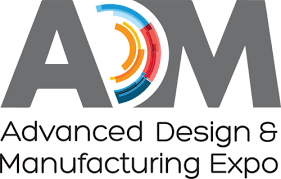 Advanced Design & Manufacturing Expo (ADM)
The Advanced Design & Manufacturing event in Toronto combines five areas of advanced manufacturing, including Design & Manufacturing, Automation Technology Expo, PACK EX, PLAST-EX, and Powder & Bulk Solids. Advanced Design & Manufacturing Toronto event showcases 5 areas of manufacturing – design, automation, plastics, packaging, and processing. This year, it features the EV Tech Industry Highlight Zone, highlighting the growing electric & hybrid vehicle industry.
Opti-Tech Scientific Inc.

1621 McEwen Drive, Unit 25
Whitby, Ontario
LIN 9A5
Tel:  +1-905-239-9987
Fax: +1-905-239-8886
Opti-Tech Scientific Inc.
4388 Still Creek Drive, Suite 218
Burnaby, British Columbia
V5C 6C6
Tel:  +1-604-283-5307
Fax: +1-905-239-8886
Known for Service-excellence
We don't just supply the tools, we assist you in gaining proficiency with our products through our dedicated training program.